SARAH
SARAH PFITZNER
Sarah is a Pilates teacher, a meditation and mindfulness teacher and a certified Embody Love Movement® Facilitator Trainer.
She has always been passionate about contributing in ways that make positive change in the world, however it was through a life-changing illness that she moved away from her design background and began to really connect with her life purpose, to enable others to be the best version of themselves possible.
She discovered and fell in love with Pilates, having experienced first-hand just how powerful and transformative it is, and completed her teacher training with Body Control Pilates in 2008. Her studies in movement, health, nutrition, NLP, psychology, mindfulness & meditation all play an integral role in her work with clients. She is currently studying for an MA in Integrative Psychotherapy and is the owner of I Love Pilates.
"Pilates is not just about 'the core'. It's also about realignment, finding strength, balance and beauty from the inside out, encouraging functional movement and using the mind and breath to become the master of your own body. Pilates is 'mindfulness in motion'."
JENNIE
JENNIE MACPHERSON
Jennie's style is dynamic and energetic with barre influences, whilst maintaining a strong emphasis on mindfulness. She practised many variations of Pilates for more than ten years before training to be a mat instructor in 2015. Her experience teaching in Shanghai at a progressive and prestigious pilates and barre studio developed her skills and fuelled her passion for exciting pilates. She prefers to feel it, so classes can be challenging, often working with small but high reps on arms, legs, glutes to the point of burn to see and feel genuine change, however perfect technique and posture is at the heart of everything. She teaches post and prenatal classes, and after having a baby, sees even more clearly the necessity of good education and awareness in recovery of the body. Jennie is a performer and trained in theatre with a master's in acting. She also teaches voice and there is a strong link between Pilates and vocal confidence and performance work. As well as posture, breath and grace of movement are incredibly important to her classes.
"believe that every body will benefit from Pilates… Do it more often!"
LUCY
LUCY WARREN
Lucy trained in artistic gymnastics competing both in the UK and abroad from a very young age. She took a break after finishing her gymnastics training to study Modern Languages at university which enabled her to live and work all over the world as a translator. Lucy always danced and stayed active alongside her linguistic work studying the Garuda technique and qualifying as a pilates mat teacher. Lucy is also studying for a Masters degree in Movement Psychotherapy
at Goldsmiths University.
"Pilates allows us to connect deeply with our breath, bodies and our essence. It's a wonderful method that can truly open us to new awareness, healing and possibilities."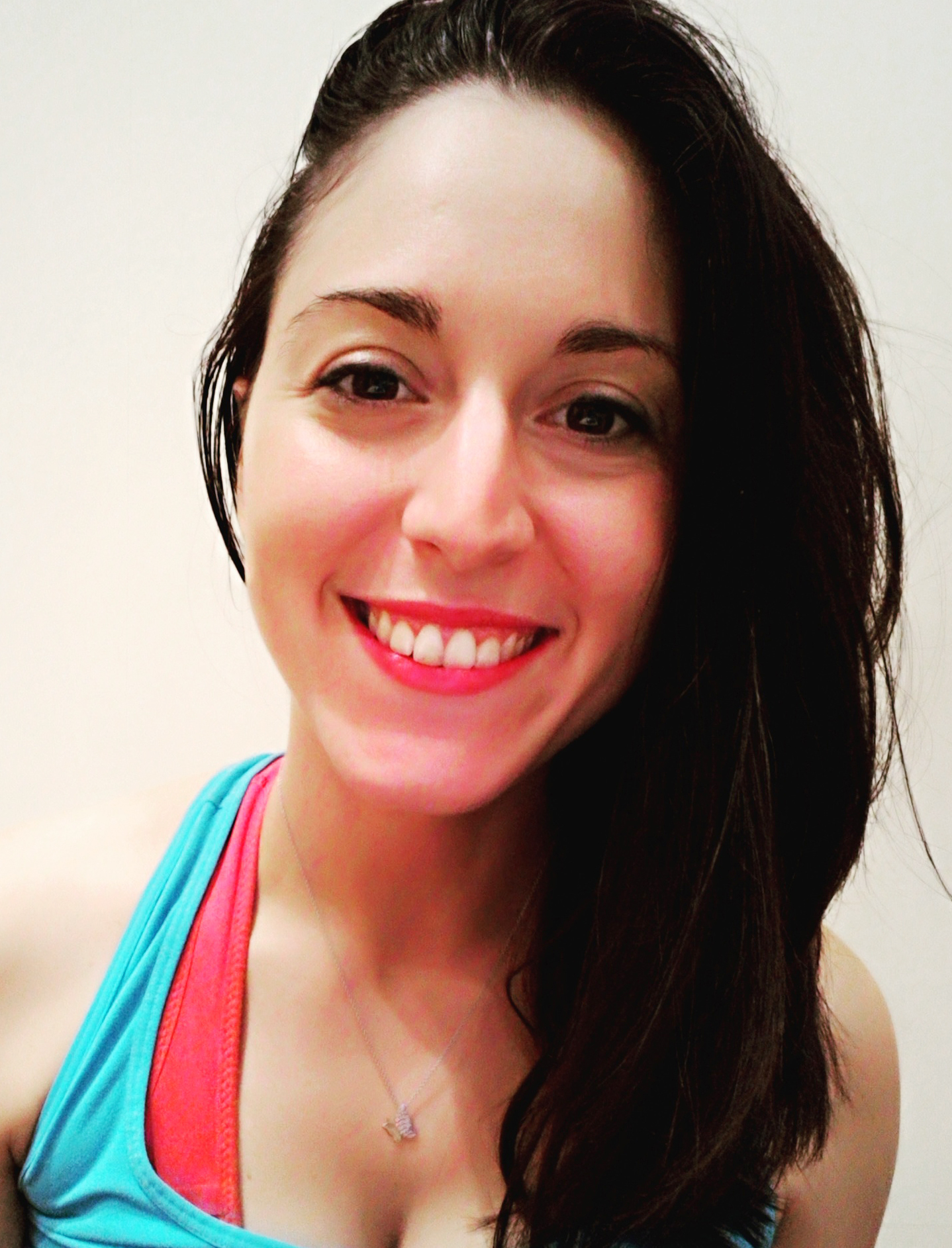 GLORIA
GLORIA FUSON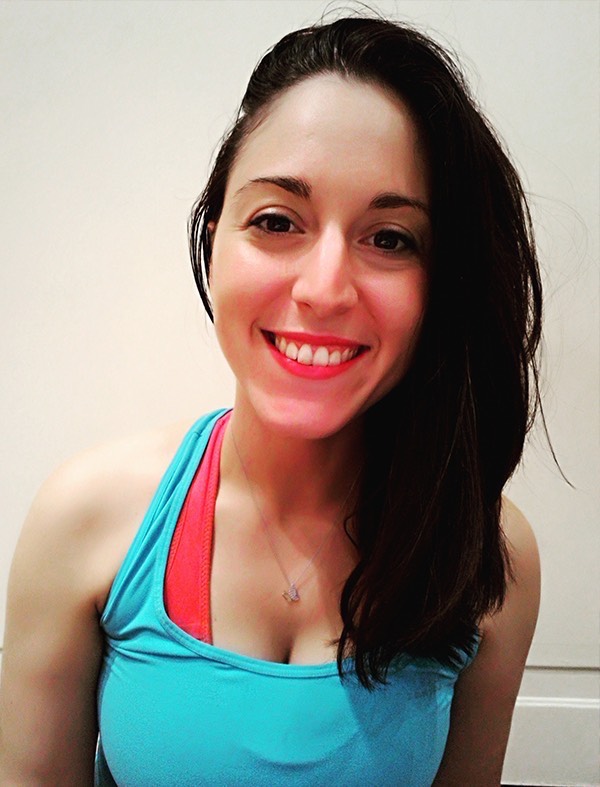 Born in Venice, Italy, Gloria began artistic gymnastics training at the age of 3 and dance training at the age of 9. She discovered Pilates as a dancer and it was love at first sight. She began her Pilates studies in Edinburgh, Scotland, and at True Pilates in NYC, and gained her Pilates teacher qualification in 2012 (F.I.F. Federazione Italiana Fitness). She has specialised in pre/postnatal Pilates with Carolyne Anthony of The Centre for Women's Fitness in Manchester (MBodies Training Academy). Gloria is also a Zena Rommett Floor-barre™ Technique certified teacher. She has also been invited to teach at several ballet academies in Italy and to the Northern Ballet in Leeds.
"I'm a 'movement lover' and I think that everything comes from a good alignment and also that good posture is our home and happy place. Pilates is the way to find that happy place."
JOZSEF
LISA TOSI
Lisa comes from a dance and volleyball background and she began practising Pilates in 2008. She completed her teacher training in Pilates Matwork and Reformer at Body Harmonics (Toronto) and initially gained experience at various studios in her homeland of Italy. In 2013 she moved to London and in 2017 she graduated from Body Harmonics in the Pilates Cadillac and Chair. Her further education includes pre and postnatal Pilates, post rehab work, anatomy and postural analysis as well as working with small tools such at the foam roller, Pilates rings, balls and bands.
"I love enabling clients to build beautiful harmony between mind and body while we work to strengthen the core at the same time."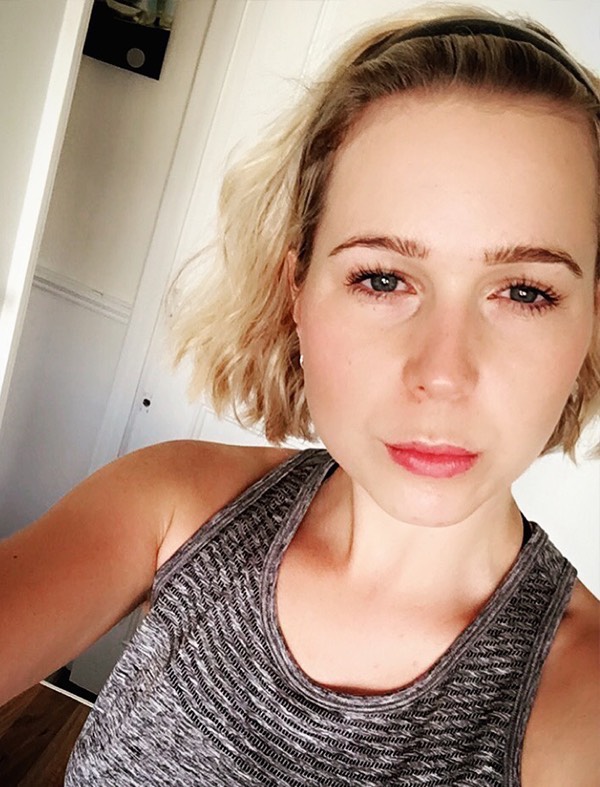 ALICE
ALICE NEBEL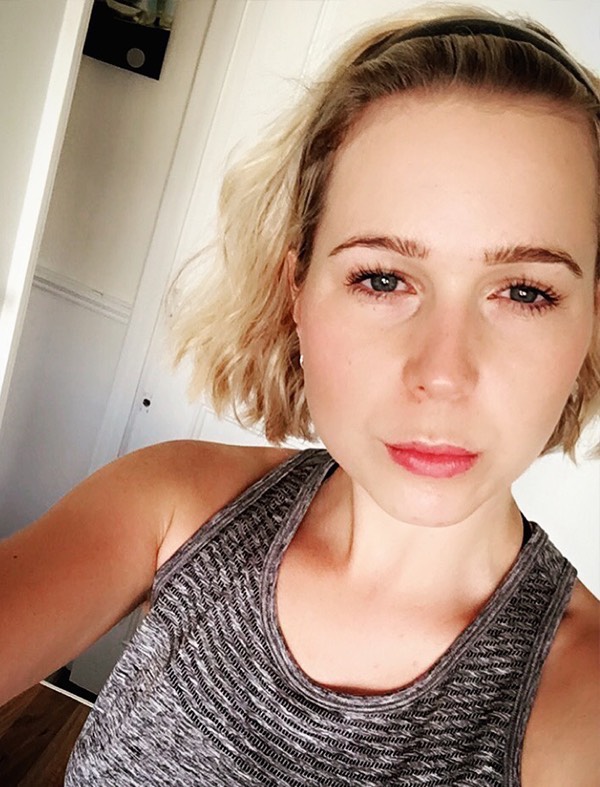 Alice is our super sporty girl… If she isn't playing netball or marching around Hampstead Heath, you will find her watching the big tournaments and championships. Off the pitch, all of this sport can bring muscle tightness, imbalances and fatigue. Knowing little about the method, she finally went to 'try out' Pilates and within 4 months Alice had enquired with Body Control Pilates to begin her teacher training.  She qualified with Body Control Pilates in 2016 and has gone on to do further specialist training in Pilates and bone health, osteopenia and osteoporosis.
"We are all designed to move, and my classes are based on building great functional movement and dynamic core strength that clients can then take into everyday life. I realised the power of Pilates when I started to unravel myself out of bed easier and was able to move with more energy and a lighter feeling on my shoulders and my wish is for my clients enjoy the same feeling after my classes. I aim to give individual attention to each and every client to encourage the best possible movement for them.
KASIA
KASIA MERDAS
Kasia has a passion for health and wellbeing. She studied nutrition and gastronomy in her home country of Poland, and when she moved to England, she decided to stem her knowledge into the field of fitness. She acquired qualifications in coaching gymnastics, personal training and aqua aerobics and gained her level 3 Pilates matwork qualification with YMCA in 2018. She has further qualifications in Pilates for Breast Cancer Recovery, and Pilates for Back Health with J Pilates. Her wide variety of experience through workshops and teaching a range of clients, including post natal and antenatal, enables Kasia to help clients reach their full potential through Pilates.
"To me, Pilates is a wonderful form of exercise. It strengthens each part of my body and allows me to move in ways I couldn't have imagined before. Pilates will transform your posture and alignment as well as allowing you to connect your mind and body as one."
MARY
MARY SCHIFFER
After a career in retail sales and design, with Pilates as her fitness routine, Mary decided to make Pilates more than a hobby and so trained to become a Pilates instructor. She began her Pilates training with the matwork course at Pilates In Motion with Anoushka Boone in January 2012, and has never looked back, continuing her Pilates education each year. Mary's training, years of experience and commitment to Pilates excellence have enabled her to support her clients in rehabilitation and in good health, encouraging good movement patterns, improving their strength and enabling them to become less injury prone.
"Our bodies have to cope with with a lot, and if they are not up to the task, they certainly let us know about it. By practising Pilates regularly, anyone can benefit, regardless of age or level of fitness."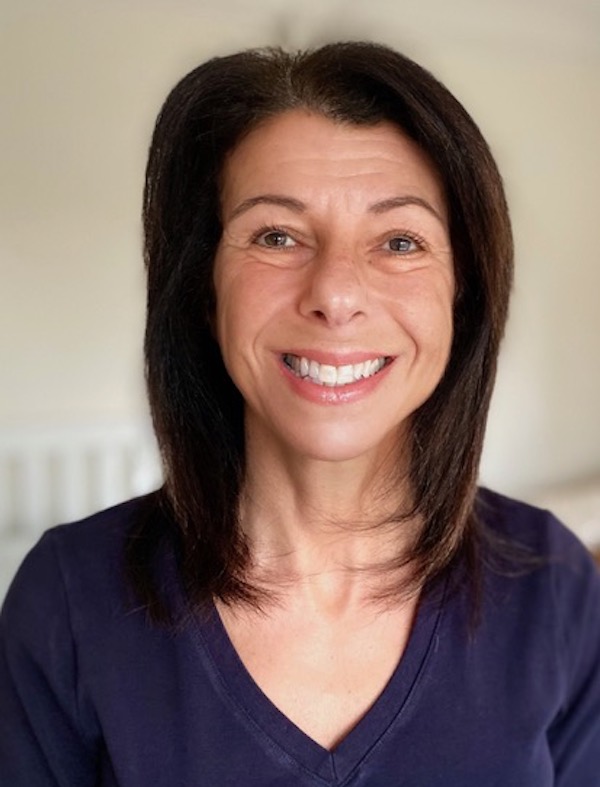 MICHELE
MICHELE ROITER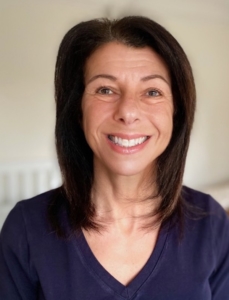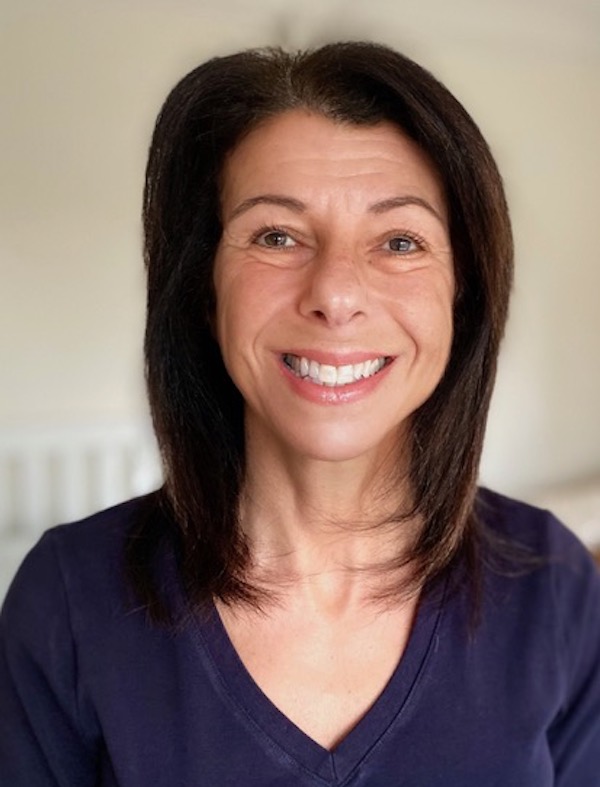 Michele started Pilates 15 years ago after a shoulder injury. After experiencing the transformation that Pilates can bring to both physical and mental well-being, it inspired her to become an instructor to help others to experience the same benefits. She trained with J Pilates to attain the Level 3 Diploma in Instructing Pilates Matwork and teaches Classical Pilates with a modern twist. She brings precision, variety and lots of enjoyment to her classes.
"I am passionate about teaching, and nothing gives me greater pleasure than to see the progress that people make"
YASEMIN
YASEMIN KECECI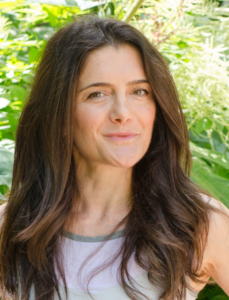 Yasemin loves being active through SCUBA diving, mountaineering, rock climbing and dancing, and she combines a wealth of knowledge and experience in her practice. In 2011 she trained with Balanced Body, and her passion, Pilates, became her profession. She regularly furthers her education through seminars and conferences and she became an NPI Posture Corrector in 2017. She loves to pay special attention designing her classes to follow the Pilates principles and posture correcting techniques.
"Life is not only being alive but also living well. In this modern world of stress, we all need to find ways to keep our mind and body healthy. For me, the best way to achieve this is Pilates. Pilates keeps me healthy, happy, confident and relaxed! It's like an amazing friend that everyone should have."
MIRA
MIRA GYULEVA
Mira has long been addicted to movement and Pilates has been a particular form of movment that has most enabled and helped her personally, through the challenges of life, therefore she is passionate about sharing this transformative method with others. She holds a Level 3 matwork qualification from Body Control Pilates, London, and is a member of the Register for Exicise Professionals (REPS). She is currently working toward gaining her pre/post natal Pilates qualification. She has a passion for enabling clients to gain confidence, strength and greater wellbeing.
"I absolutely love to see how happy people are after my classes and I am so grateful to be able to make a positive impact in my client's lives"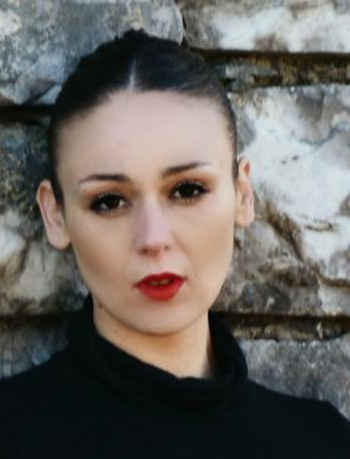 VALENTINA
VALENTINA FRUZZETTI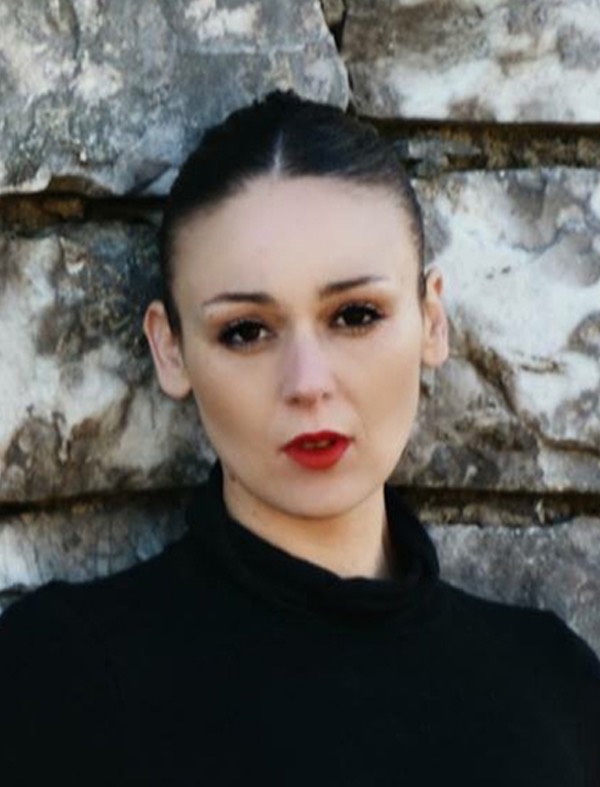 As well as being a Pilates teacher, Valentina is a professional dancer, dance teacher & artistic director. She trained with the Body Control Pilates Association, gaining her basic matwork qualification in 2016, and has since gone on to study Intermediate Pilates, Advanced Reformer and has completed various special population courses. Valentina is a passionate, energetic and experienced teacher with a great track record of improving a client's knowledge and understanding of Pilates. She is results orientated and is dedicated to achieve the highest possible standards.
"Pilates is learning how to move the body in the best ways possible and my mission is to enable all of my clients to increase their connection to their bodies and to healthy movement. I have the ability to inspire passion, and for me it is crucial to share this, teach the knowledge I have and learn from every body I meet. Relationship and trust with my clients are my priority as we work toward goals."
Enter your details if you want to know about our sales, special offers and news.
We promise to send you only things your inbox will LOVE!