Our high quality, small group classes are currently all LIVESTREAMED direct to you. So no matter where you are in the world, you can enjoy our range of classes with expert teachers, designed to promote health, well-being and body positivity no matter your age, gender or level of fitness.
NEW TO I LOVE PILATES?
Enjoy your first online class for FREE!
Terms:
Offer available to new customers who have not previously attended a class at I Love Pilates.
Offer valid from day of purchase.
Only 1 per customer.
Free class must be taken within 7 days of purchase.
Cannot be combined with any other promotional offer.
Beginner + Improver Pilates
Designed for total beginners and anyone wanting to revise the fundamentals, get back into their Pilates practice or work towards an intermediate level, this class will give you a strong foundation in your Pilates practice.
Intermediate Pilates
A fun, challenging, faster-paced and flowing Pilates class for those who know the fundamentals of Pilates, including core activation, stabilisation, proper form and alignment. In it you will apply these fundamentals to your practice and work toward the more challenging Pilates exercises. This class is not for anyone completely new to Pilates or with severe injuries.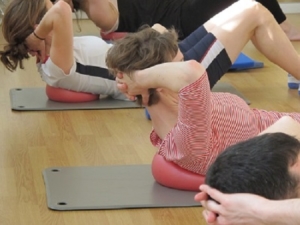 Mixed-ability Pilates
A general level Pilates class, suitable for all levels and abilities including newbies. Each teacher brings their own unique style to their class, all aiming to improve strength, flexibility and stamina as well as establishing ideal movement patterns. Various level options are offered, so you can choose your own level of challenge as we flow from one exercise to the next. This class isn't recommended for those with serious injuries and new to Pilates.
60+ Pilates
It's more important than ever to keep mobile and active as we get older. Pilates is a gentle, low impact form of exercise that can be taken up at any age – Joseph Pilates practiced his method well into his 80s!
Pilates is an excellent way to maintain flexibility, strength and muscle tone and help alleviate a variety of age related conditions. Join Mary for this special class designed for men and women who are 60+.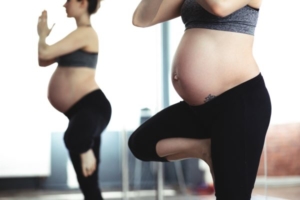 Prenatal Pilates – currently not offered online
Increase your body awareness, strengthen abs and pelvic floor muscles to prepare your body for a smooth pregnancy and birth, strengthen the upper body, gain invaluable relaxation and breathing skills and lay the foundations to help you re-gain your pre-pregnancy figure. Join Gloria to make this special time an empowering journey in mind and body.
Our Prenatal classes are designed for this special time yet also welcomes non-pregnant participants, so partners are very welcome too!
If you are pregnant, we highly recommend starting with one prior private lesson, to take you through your specific body needs. Please contact us to arrange this – info@ilovepilates.org.uk
Please note that all of our group classes operate with a strict 12 hour cancellation policy. Lessons are offered in the client's home or place of work. Lessons taken at The Rooms Above incur an extra £20 fee.
Enter your details if you want to know about our sales, special offers and news.
We promise to send you only things your inbox will LOVE!